Unreal Engine is the world's most open and
advanced real-time 3D creation tool.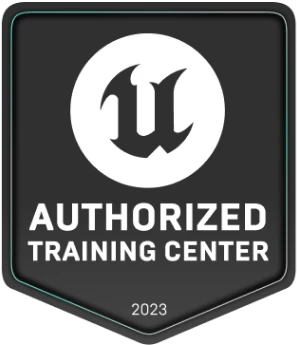 Creators across games, film and television, architecture, automotive, manufacturing, live events, simulation, and other industries choose Unreal to deliver cutting-edge content, interactive experiences, and immersive virtual worlds.
Creative Multimedia is delighted to partner with Unreal and ensure that its students receive the highest level of Unreal Engine training excellence. At Creative Multimedia, our goal is to afford powerful opportunities for young career aspirants to gain a competitive edge by imparting advanced, creative skills through Unreal.
What is Unreal Engine?
Unreal Engine is the world's most open and advanced real-time 3D creation tool.
Unreal Engine will enable game developers and creators across industries to realize next-generation real-time 3D content and experiences with greater freedom, fidelity, and flexibility than ever before.
Why should you learn Unreal Engine?
Unreal engine is being used in many industries like Games, Film & Television, Architecture, Automotive & Transportation, Broadcast & Live events, Simulation…and many more. It has opened the gateway for many career choices!
For more details, please feel free to talk to our counselor on  9193 59 9193.
Courses & Modules
Every

month on the second Friday
Unreal Authorized Instructor
Vineely Varanasi, is a passionate and dedicated educator with a prolific experience of more than 2 decades in teaching various modules of multimedia. Completed Master in multimedia and Psychology, she was Adobe-Certified Instructor, Unity Certified Developer and now Unreal Authorized Instructor partner for EPIC Games.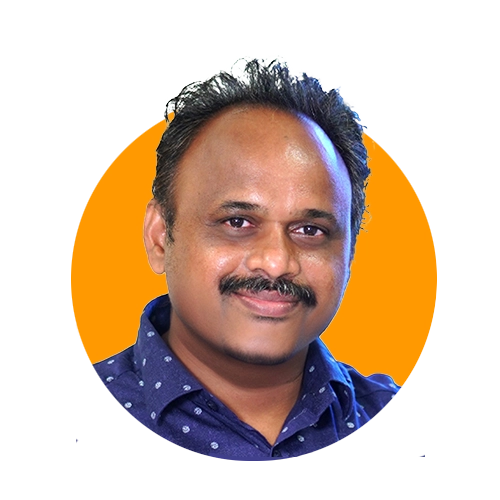 Srinivas
Mr. Srinivas is an experienced educator with over 15 years of teaching expertise.
His passion for teaching enables him to inspire students and guide them towards achieving their career aspirations in the fields of 3D and VFX.
He also worked as a freelancer for many corporate presentations, concept 3d Art, Architectural visualizations and Ads.

Jaya Prakash G.
16+ years of experience as a CG artist and trainer
Firm grasp on animation techniques, fundamentals, and tools
Worked in CG production Studios as animator and 3D generalist
Highly skilled, passionate, and accomplished mentor
Has trained thousands of students on campus and online
Helps enhance student learning with current production techniques
Join the Super Successful
28,000 +

Alumni Spread Across The Globe