Was it just an animated discussion on placement opportunities at India's largest 2D animation studio or more?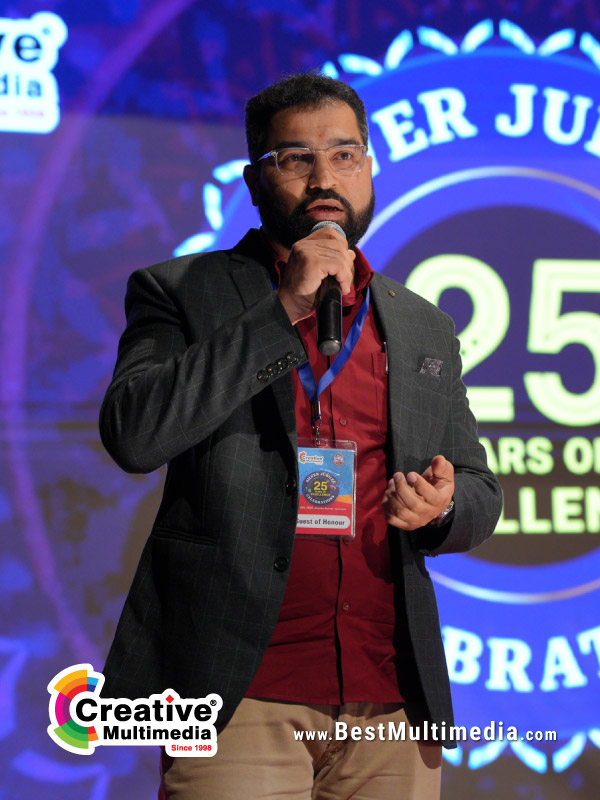 Mr. Meher Prasad – HR Manager of Green Gold Animation was invited as a Special Guest to the Silver Jubilee Celebrations of Creative Multimedia, the best animation institute in Hyderabad, on 20th July 2023. Mr. Meher congratulated the entire team of Creative Multimedia on achieving the momentous milestone of 25 years.
He took students through a presentation on Green Gold Animation's multiple divisions stating that it would help them understand job opportunities and identify the one that is most suitable for a placement. He briefed students on the kind of work being done by different divisions of the company. Encouraging students to work hard and utilize learning opportunities, he urged students to take advantage of Creative Multimedia's stature as one of the most experienced animation colleges in India.
Tracing back to the genesis of Green Gold Animation, he recalled how Green Gold Animation was inspired by animation films such as 'The Jungle Book' and animation characters such as 'Tom and Jerry', he exclaimed: the company was established with the mission of creating India's very own kid superhero; thus was born 'Chhota Bheem'.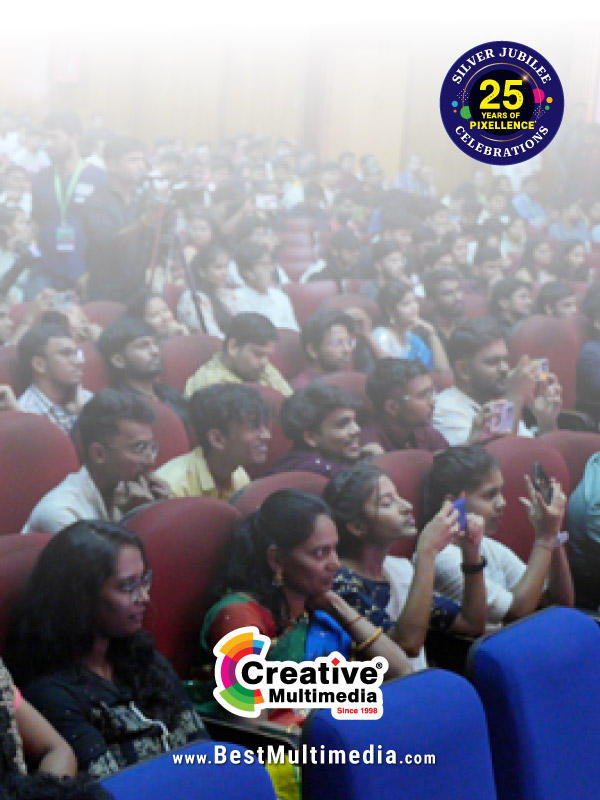 Dwelling at length on the studio's talent store, IPs, and production, Mr. Meher said:
Green Gold Animation has a 600-strong team of 2D and 3D artists, creating IP and projects for both the domestic and international markets. Chutki, Mighty Raju, and Kalia, apart from Rudra, Bhooth Bandhu, Tarak Mehta, Power Rockets, and Coco Melon are all part of the Green Gold IP bouquet. We have a content distribution division, a licensing and merchandizing division, and a digital business. We recently established our own VFX division and a gaming division as well. At Whacky Toons, Kolkata, we share our project work with a 250+ team consisting mostly of 2D artists and a small 3D team.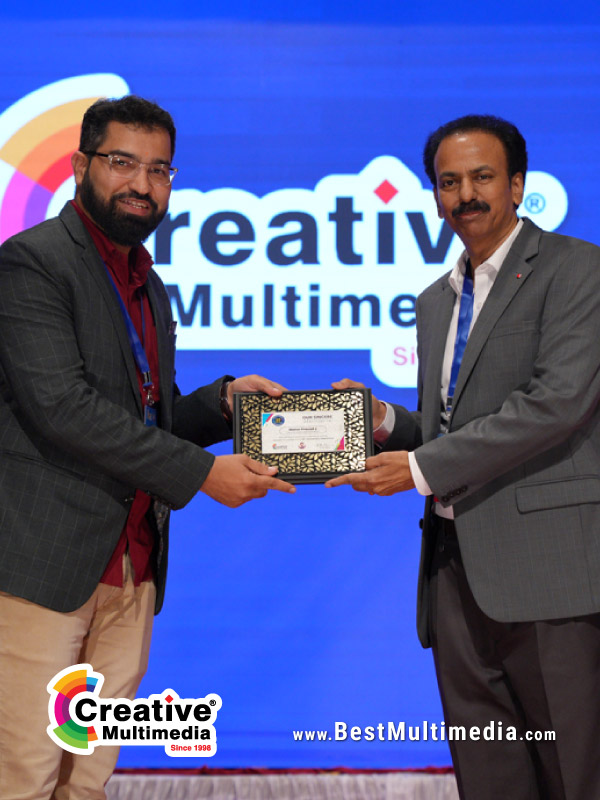 Mr. Raja Sekhar, Founder and CEO of Creative Multimedia thanked Mr. Meher for spending time with students and presented a token of appreciation to him.
Creative Multimedia imparts PG and degree courses in animation, in association with Jawaharlal Nehru Architecture and Fine Arts University. The institute organizes a variety of career preparation programs in addition to free value additions, all aimed at helping students achieve their learning goals, and to be job-ready. The institute regularly invites animation industry veterans and top recruiters to its anniversary celebrations and industry events, and to its campus for conducting master sessions and helping students gain practical knowledge about the job and the industry.