What are the placement opportunities and salaries for multimedia and animation freshers?
Multimedia and animation hold great career potential with excellent placement opportunities and rewarding salaries for talented freshers. Animation is considered a major domain in Multimedia which is a vast field with many other sectors including, Visual Effects, Gaming, Comics, Graphic Design, and UI/UX Design.
Animation and Multimedia students can explore placement opportunities in many industries and verticals. The biggest opportunity is in the Media and Entertainment industry where CG studios – Animation, VFX, & Gaming, film production companies, television studios, OTT enterprises, advertising agencies, and digital marketing companies require multimedia artists and technicians in large numbers.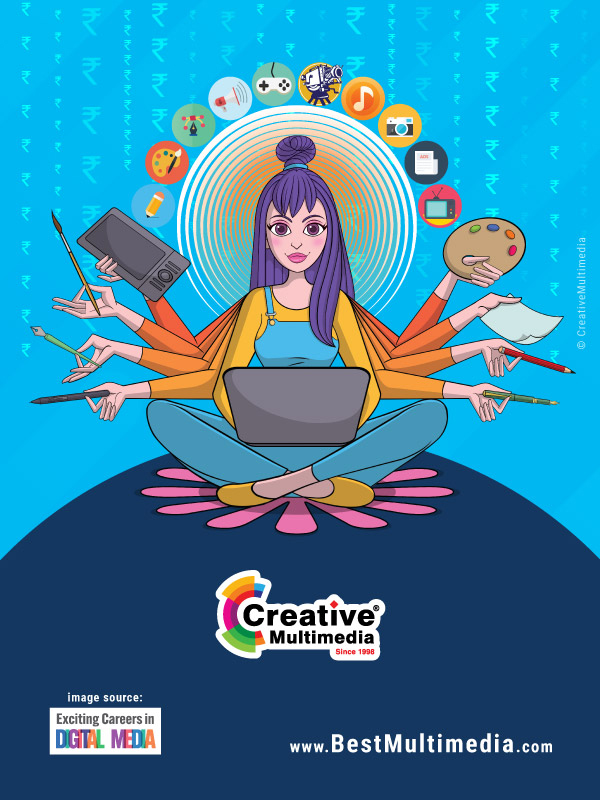 Apart from Media and Entertainment, Animation and Multimedia students can also find placement opportunities in other industries such as education, simulation/training, healthcare/medical, architecture, infrastructure, and research.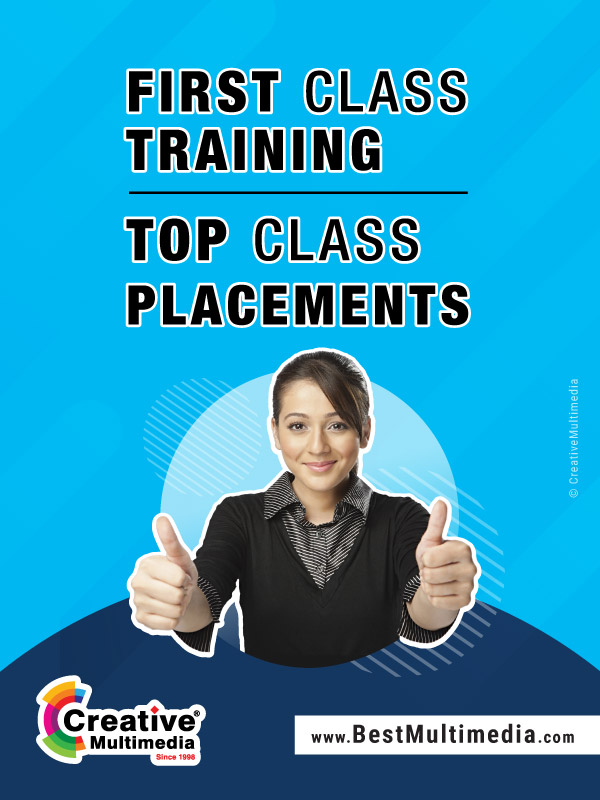 Across industries and verticals, Fast-growing recruitment companies conduct campus interviews in top multimedia institutes in India and extend placement opportunities to promising talent all round the year.
Several animation companies regularly conduct campus interviews, such as Green Gold Animation, Nickelodeon, DreamWorks Animation, Xentrix Studios, and Walt Disney Studios Motion Pictures.
Media and entertainment companies in VFX and gaming that offer placement opportunities include such companies as Deluxe Digital, Digital Domain, DNEG, EA, EA Sports, EFX, Firefly, Gameloft, GameShastra, MPX, Red Chillies Entertainment, Technicolor, and Ubisoft, to name a few.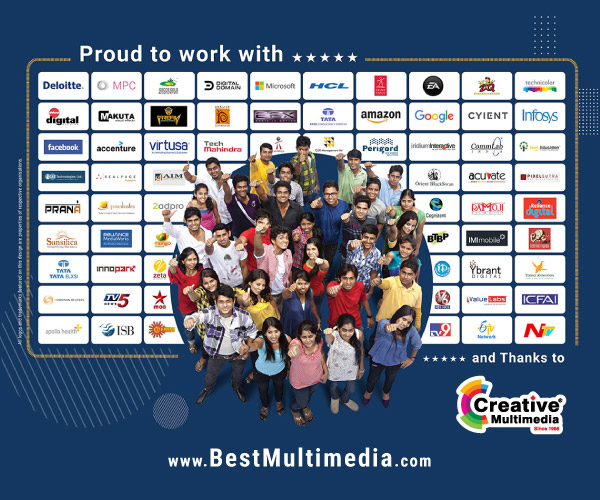 Placement opportunities outside the traditional media and entertainment zone are also very promising. Some of the blue-chip recruiters with huge talent requirements every year are Accenture, Amazon, Cognizant, Cyient, Deloitte, Facebook, Google, HCL, Infosys, Microsoft, TCS, Tata Elxsi, Tech Mahindra, and Wipro.
Most blue-chip recruiters scout for fresh talent at top multimedia colleges in India. These are the ideal hunting grounds for animation and multimedia recruiters as these are well-established and reputed Multimedia institutes that are likely to have at least 15 to 20 years of proven excellence in training apart from having burnished their capabilities and credentials with coveted awards. It's here that they can find well-trained and job-ready talent.
The salaries for animation and multimedia depend on the job role, the candidate, the recruiter, the work location, and other factors. One of the key factors influencing the salary or the placement package is the reputation and stature of the college/academy.
Typically, the average salary range is Rs. 3 lakhs to Rs. 7 lakhs for animation and multimedia freshers. However, the starting salary can be much higher in specific cases. Training at the best multimedia institute in Hyderabad, Bengaluru, or other animation and multimedia hubs in India improves the chances of getting a higher starting salary as leading institutes in these locations are associated with high-quality multimedia training.