Many colleges across the country offer graphic design courses, but there's no way to say for sure, which is the best multimedia college in India for graphic design courses because of the lack of a standard, common rating system agreed upon and acknowledged by the industry.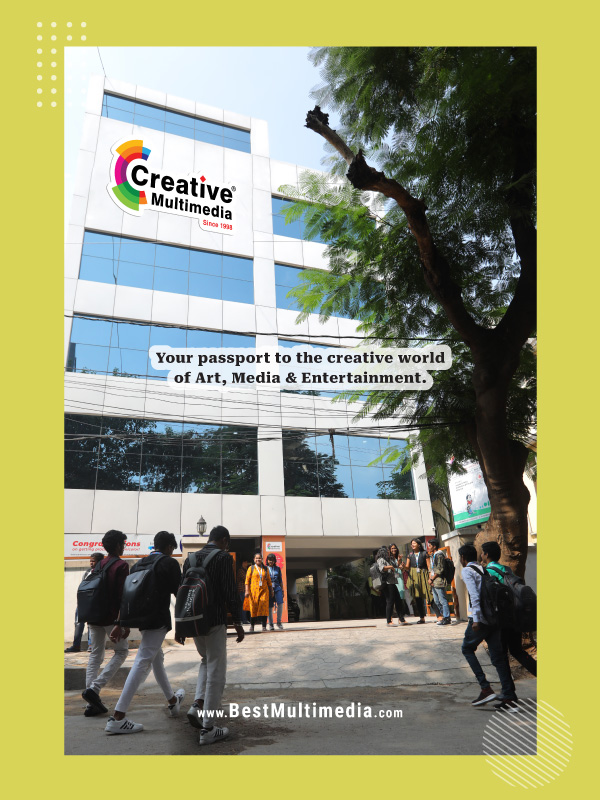 While there may be a few private organizations or websites that are ranking the best graphic design institutes in India or multimedia colleges offering the best graphic design courses in India, the results may not be reliable, unless it is from a highly reputed source.
One way to arrive at the best college for graphic design courses is to list out the most popular colleges from multiple sources, both online and offline, and filter it down to the top five. Based on key parameters such as legacy, learning resources, training paradigms, recognitions, and placements, the best one may be chosen after a first-hand visit to the college's facility and interaction with the team
Legacy:
Well-established institutions with a long, proven history of at least 15 to 20 years are far more dependable and definitely one up over relatively newer ones that are yet to prove their worth.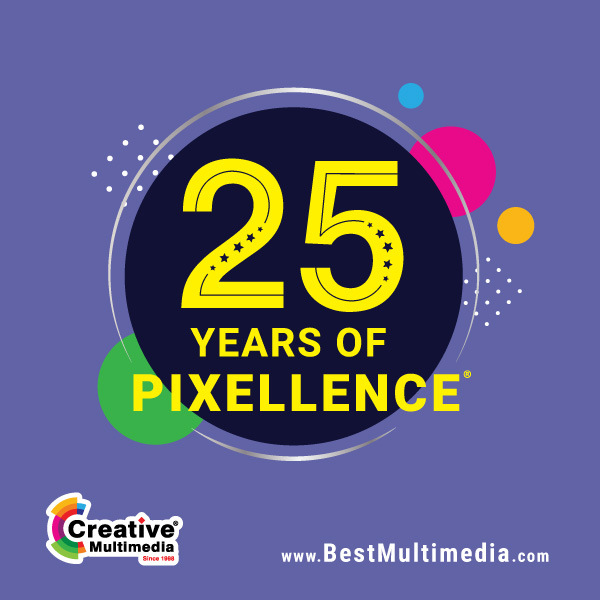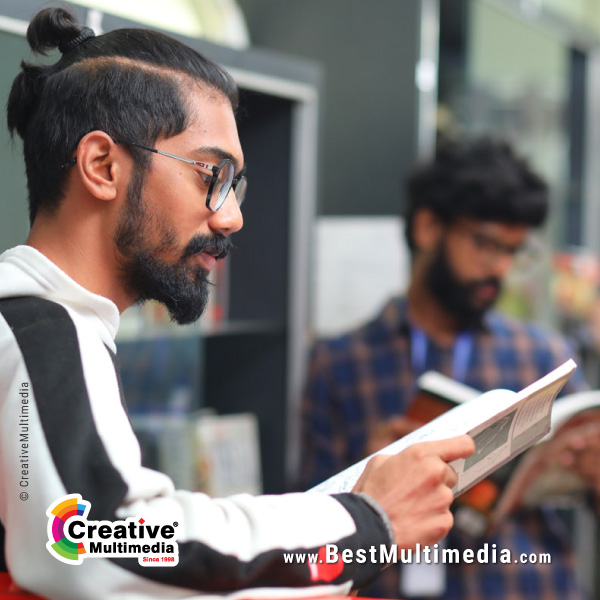 Learning resources:
Training in graphic design involves advanced multimedia tools and other learning resources. Colleges that invest in industry-grade design systems and a library with current titles on creative arts + design help students prepare better.
Training paradigms:
Look for colleges that are deeply committed to 'Enhancing Employability' and offer innovative training methodologies along with job-centric value additions.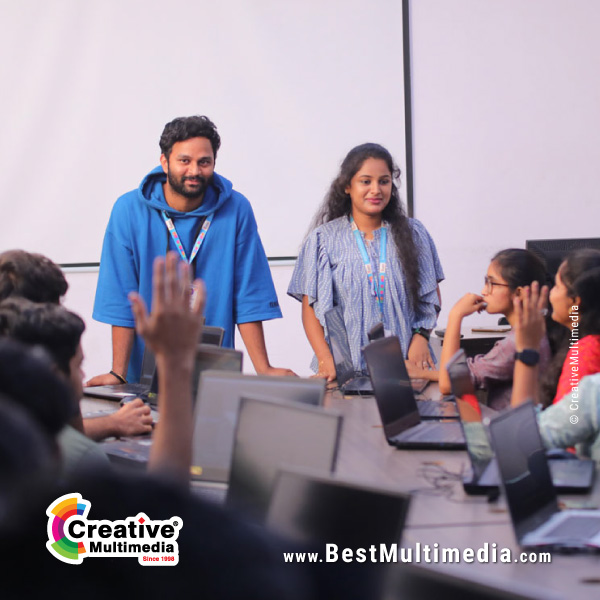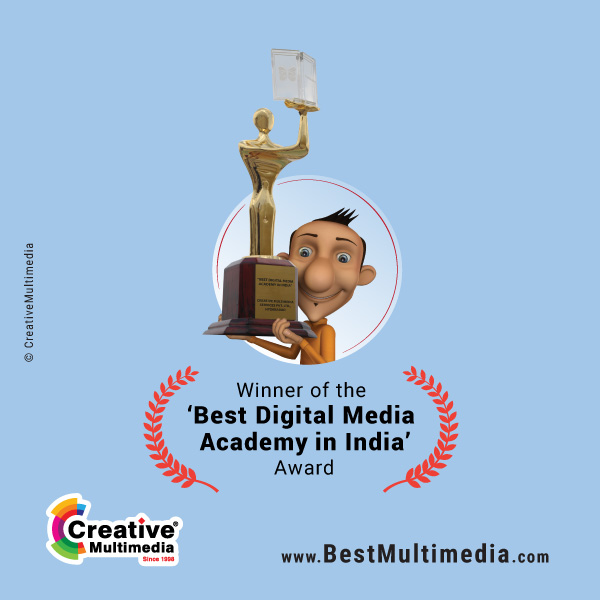 Recognitions:
Awards bear testimony to a college's competence and caliber. Look for colleges that have been recognized for training excellence.
Placements:
It all boils down to placements. Go for colleges that have a strong recruiter base. Institutes with 100 to 200 recruiters including top MNCs are more likely to facilitate a good job. Also, look at the placement performance over the years to ensure consistency.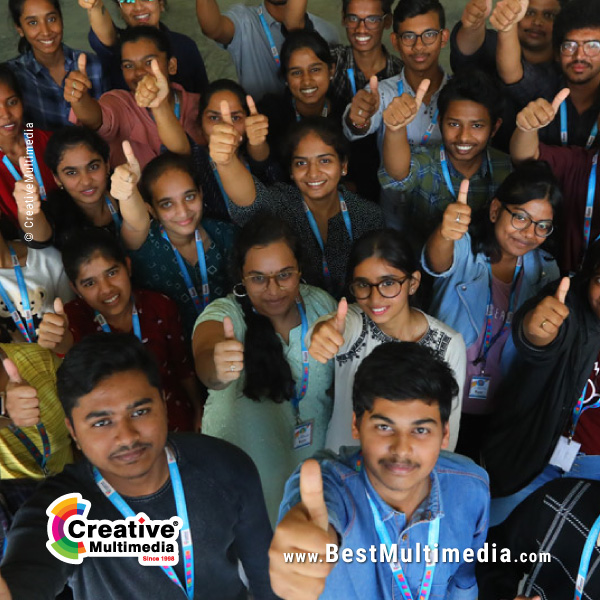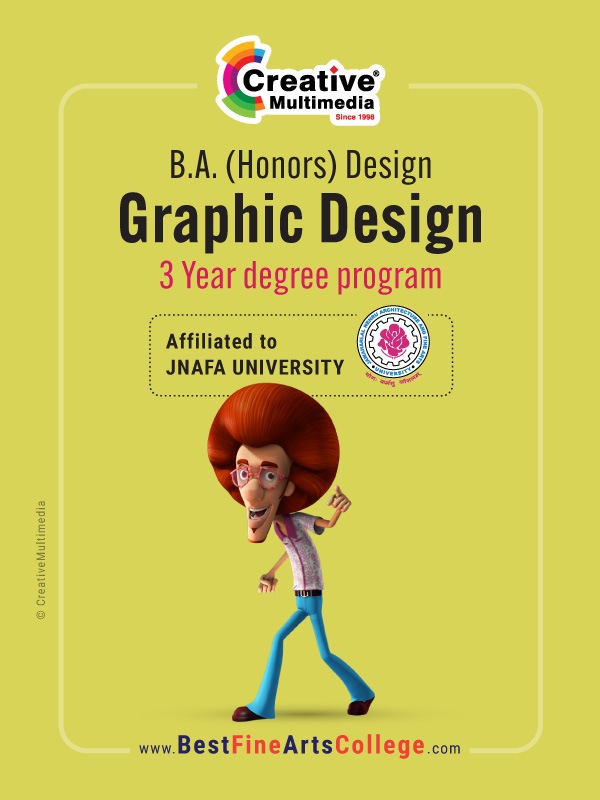 Creative Multimedia College of Fine Arts in Dilsukhnagar is one of the best multimedia colleges in Hyderabad offering the best graphic design courses. The college offers the popular B.A. (Honors) Graphic Design" Degree Programs (3-year program) in affiliation with Jawaharlal Nehru Architecture and Fine Arts University.