What is learning experience design or LXD?
Learning Experience Design (LXD) is a groundbreaking educational model by Creative Multimedia Group – the best multimedia institute in India. LXD aims to transform traditional learning, fostering engagement and allowing students to absorb knowledge dynamically. This approach revolutionizes the educational paradigm, making it efficient, engaging, and conducive to learning, particularly in 3D animation, VFX, gaming, Graphic Design, and UI/UX Design programs.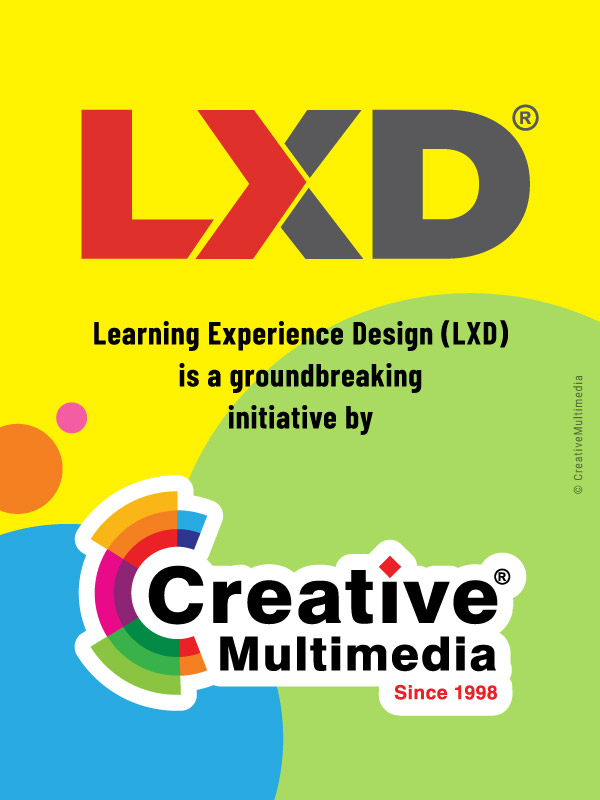 LXD breaks barriers between theory and practice, merging the classroom and the lab into a seamless learning environment. Students engage in theory sessions followed by immediate practical application, enhancing comprehension and retention.
With unified theory and practical sessions, learning becomes more dynamic and enjoyable. LXD streamlines the learning process, making knowledge absorption effortless and effective.
The LXD module is preceded by a boot camp and a creative camp. While the boot camp involves course introduction and industry exposure by the academics department and placement cell, the creative camp focuses on imparting drawing skills by the art faculty. These camps are followed by the core program where students acquire technical skills.
Creative Multimedia Group, renowned as the best multimedia college in Hyderabad has been continuously pushing boundaries to provide unparalleled multimedia education. The aim is to provide high-quality training to students and help them build a competitive edge. Creative Multimedia is dedicated to offering a wide range of industry-relevant multimedia courses through revolutionary training.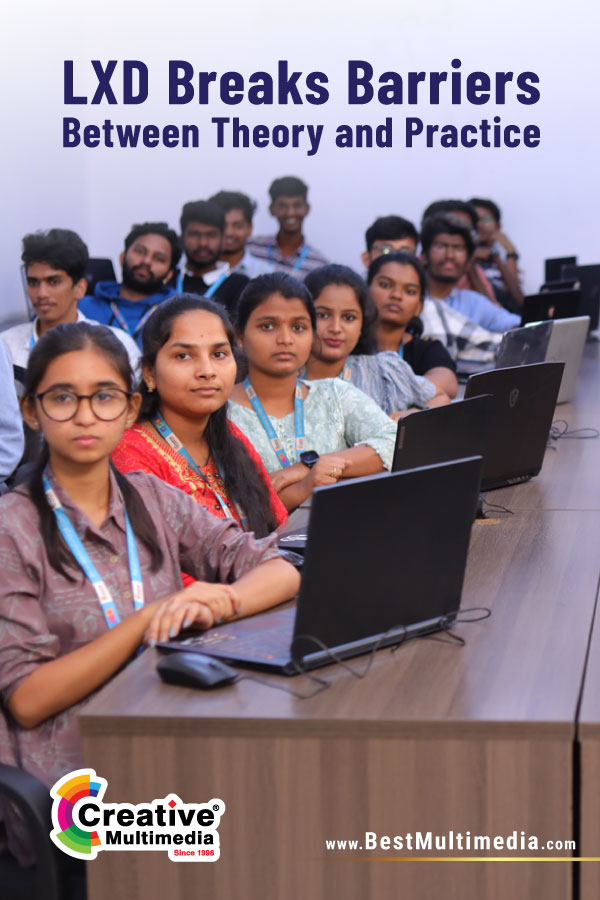 Fueling this dynamic atmosphere, Creative Multimedia regularly introduces innovative learning methods while ensuring enriched resources and diverse programs. The group empowers students with a robust learning journey, enabling them to rise to their full potential.
A cornerstone of Creative Multimedia's program delivery is the array of value-added features designed to enrich the student experience. From spoken English and art/drawing classes to master sessions, workshops, and various experiential programs, interview preparation, Creative Multimedia offers all the support necessary for students to stay competitive.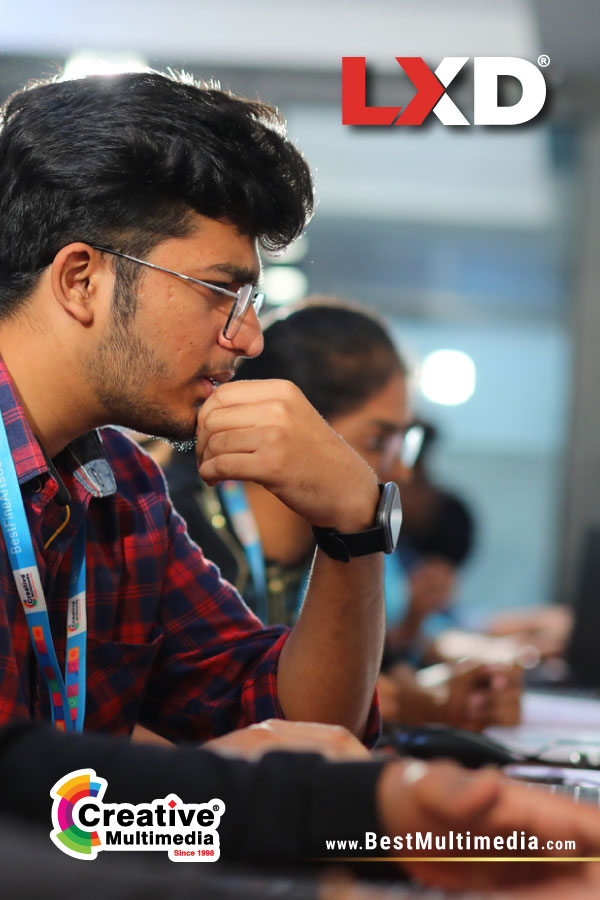 Nurturing an enriching learning environment with a deep commitment to excellence in animation, gaming, graphic design, UI/UX Design, and visual effects training, the group is always seeking fresh approaches to achieve this goal.
As a signature initiative, Learning Experience Design adds to Creative Multimedia's legacy of innovative training paradigms, solidifying its position as the best multimedia institute in Hyderabad.