Which is the no. 1 animation school in India?
While scores of animation schools dot the country, there are very few good ones around that are truly committed and meet international training standards. Amongst this select few is Creative Multimedia Group, Hyderabad, a 25-year-old institution widely acknowledged as the best animation institute in India.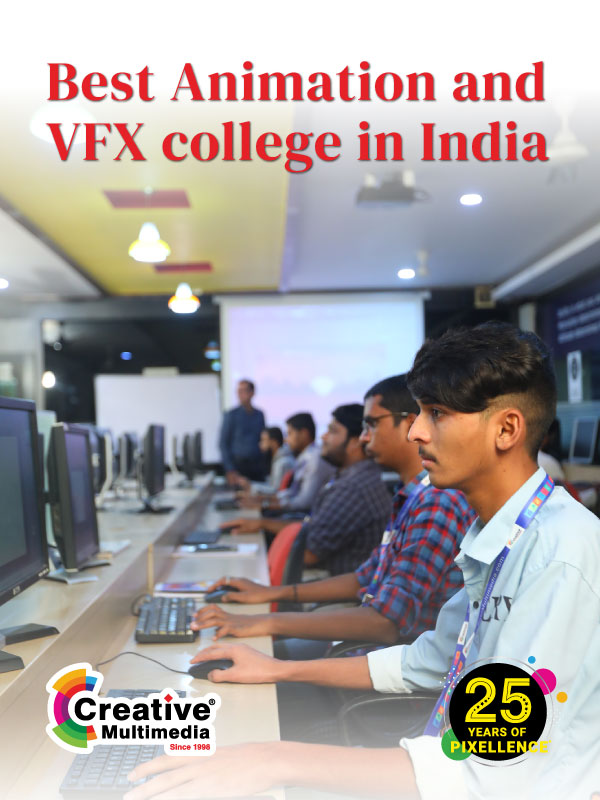 Creative Multimedia has been specializing in animation training in India since 1998 and has built a strong reputation for excellence. From updated courses to industry-grade infrastructure, comprehensive learning resources, expert mentoring, job-oriented value additions, and high-quality placement opportunities, Creative Multimedia gives students the best platform to achieve their learning goals in animation and stay job-ready.
Creative Multimedia offers short term and long term animation courses for career aspirants. These courses include the 3-semester Diploma course: 3D for Animation & VFX and the 6-semester degree course – BA (Honors) Visual Arts – Animation & VFX. The degree program is affiliated with Jawaharlal Nehru Architecture and Fine Arts University (JNAFAU), Hyderabad.
Some of the subjects of these courses are likely to include Drawing, Colour Design, History of Art, Introduction to Indian Art, Production, Environmental Studies, 2D Animation, Motion Graphics, 3D Modeling, Raster Graphics, Look Development, Clay Modeling, Rotoscopy, Matchmove, Lighting and Rendering, Keying, Rigging & Animation, Visual Effects (VFX), FX and Simulation, Stereoscopy, Photography, Storyboard and Animatics, Scriptwriting for Animation, Digital Sculpting, Introduction to Direction, Acting for Animators, Sound Design for Short Film, and Audio & Video Editing.
Creative Multimedia animation students receive world-class animation education. They have opportunities to build a strong foundation through art, drawing classes, and spoken English sessions. They are also exposed to experiential training that includes master classes, workshops, internships, and other course-relevant sessions aimed at helping them acquire valuable subject knowledge and job skills.
Students of Creative Multimedia the best multimedia college in Hyderabad, have crafted some of the most popular and award-winning 2D and 3D animation short films. These films bear testimony to the high standards of animation training at Creative Multimedia. Some of these high-definition 3D animation short films including 'Cecelia – The Balcony Girl' and 'Feel the Punch' have shattered records with staggering subscriber numbers and views on YouTube.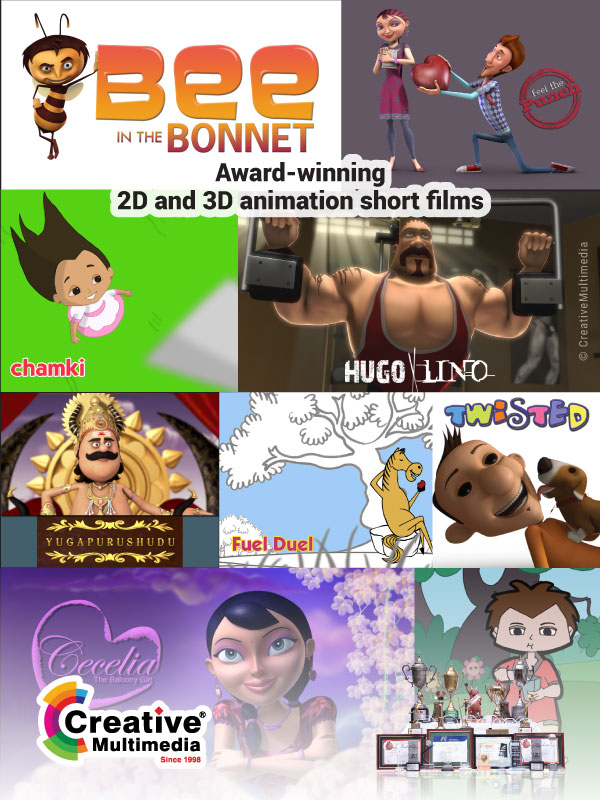 Students of Creative Multimedia who have successfully completed their animation courses have been placed in bluechip animation, VFX, and Gaming studios such as Deluxe Digital, Digital Domain, DNEG, DreamWorks Animation, EA, EA Sports, EFX, Firefly Studios, Gameloft, Gameshastra, Green Gold Animation, Makuta, MPC, Nickelodeon, Prime Focus, Red Chillies Entertainment, Reliance Media Works, Technicolor, Ubisoft, Walt Disney Studios Motion Pictures, and Xentrix Studios to name a few.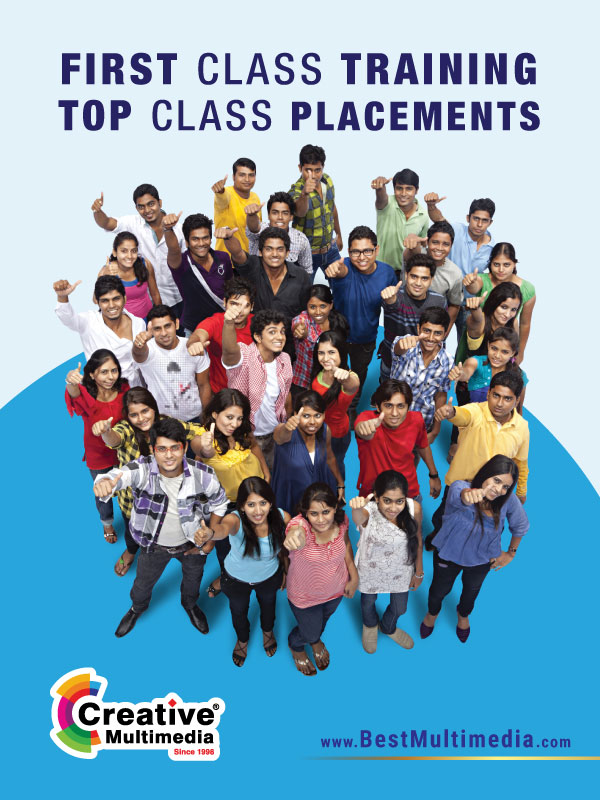 Other prominent companies outside the digital media and entertainment space who've hired Creative Multimedia animation students as freshers include Accenture, Amazon, Cognizant, Cyient, Facebook, Google, HCL, Infosys, Microsoft, Deloitte, Tata Elxsi, TCS, TechMahindra, and Wipro to name a few.