What makes Creative Multimedia the best animation institute in India?
Musings of a distinguished alumnus at the institute's Silver Jubilee Celebrations commemorating, 25 years of excellence in animation training and placements.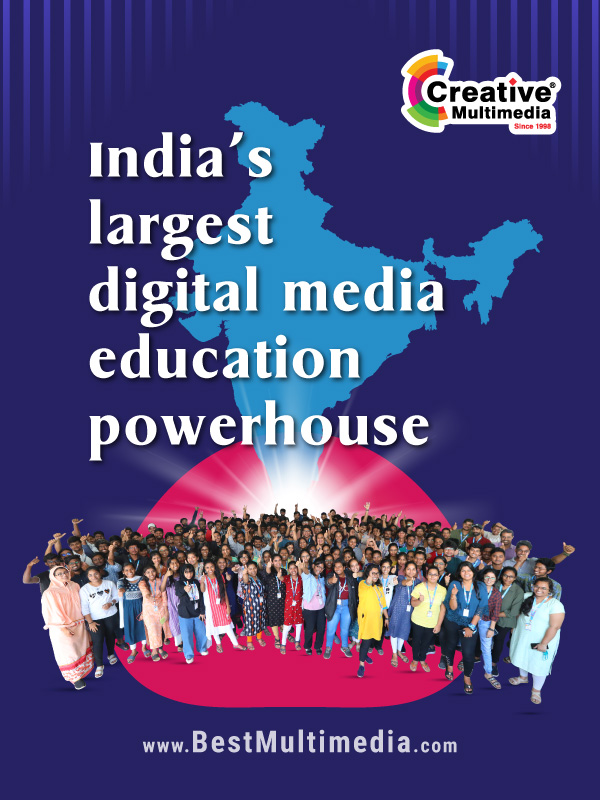 "You look at any company in the media and entertainment space across the world and you are likely to find a Creative Multimedia student working there. Creative Multimedia is recognized as a serious platform for supporting the talent needs of companies in Animation, VFX, Gaming, and UI/UX Design."
Verbatim, these were the words of Mr. Kalyan, an alumnus of Creative Multimedia and the CEO of Mesmor Animation Studios. Mr. Kalyan was invited as a guest of honour to the 25th Anniversary Celebrations of Creative Multimedia – the best animation college in India.
Addressing the gathering of multimedia students, he said: "I'm here as a proud alumnus of your institute Creative Multimedia. I extend my congratulations on your 25th Anniversary. This institute holds a special place in my heart. In the late 1990s when the industry took its first steps, Creative Multimedia began its journey. Today the institute is a recognized name in animation training with some of the best animation degree courses and diploma courses."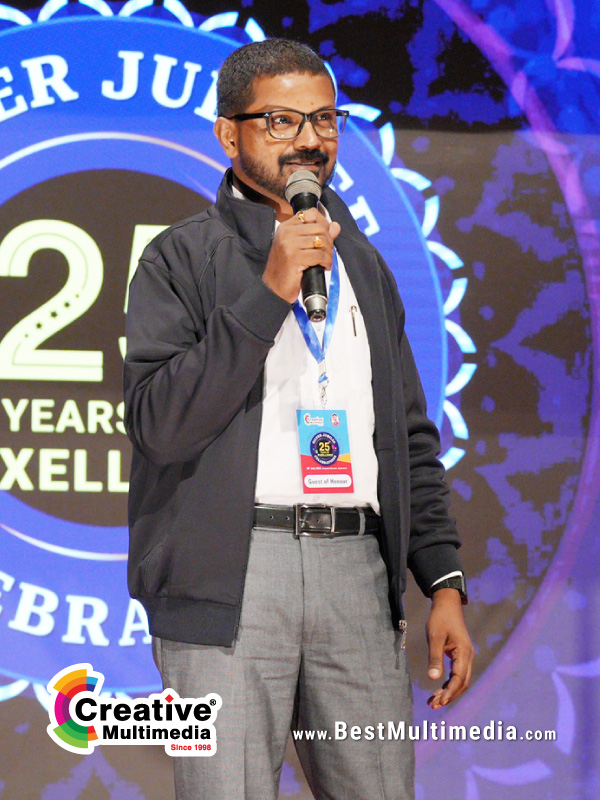 He spoke about his fruitful learning experience at Creative Multimedia and recalled how the value  additions such as spoken English classes, drawing classes, master sessions, and workshops had played a critical role in helping him achieve his learning goals and cracking the placements interview.
Tracing back to the days when he just started his career in the real world, he reminisced: "After my training at Creative Multimedia, which was popular among students as the top animation academy in Hyderabad in those days itself, I began my career as a Graphic Designer and progressed over time to become the CEO of Mesmor Animation Studios. Animation is in an evolving field and it is important to stay up to speed with new developments. India is one of the best destinations for animation work, and the country holds a special place on the global animation platform. Animation students of Creative Multimedia are in safe hands. Just have faith in yourself."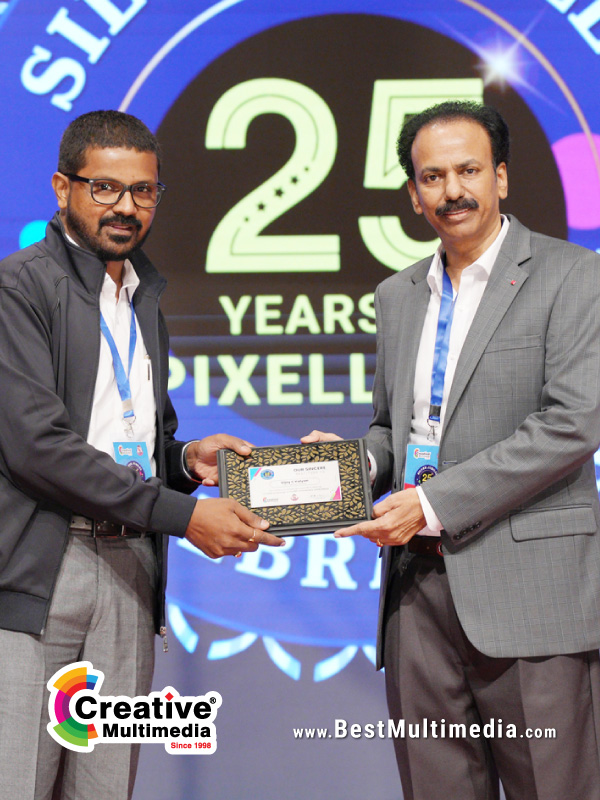 He concluded by congratulating students, inviting them for a studio visit, and offering all career-related support including internship opportunities. Mr. Raja Sekhar thanked Mr. Kalyan for his time and presented a token of appreciation to him.