Creative Multimedia® is one of the longest-serving and most respected multimedia Institutes in India. Established way back in the year 1998, the institution enjoys an entrenched presence and recently celebrated its Silver Jubilee with great fanfare amidst scores of students, alumni, parents, well-wishers, and special guests including veterans from the government and the corporate sectors.
For 25 long years, Creative Multimedia has been deeply committed to helping students fire up their future by affording unmatched care and training, not to mention, unrivalled placements. And 28,000 successful students bear testimony to this prolific talent factory.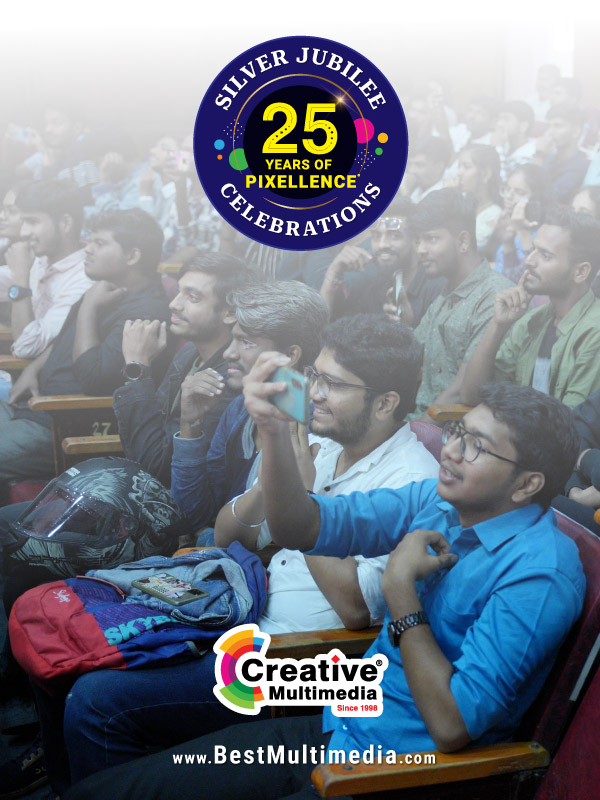 For an institution with such a long history, there are bound to be strong qualities, features, and achievements that make the remarkable journey possible. Here below are some of the notable aspects that make Creative Multimedia truly special:
Creative Multimedia is one of the few deeply committed multimedia education groups in the country offering the full range of career courses in multimedia. The group comprises two top-tier multimedia educational institutes: 1. Creative Multimedia Academy and 2. Creative Multimedia College of Fine Arts. Together, these two highly sought-after multimedia career enablers impart a range of short-term and long-term multimedia courses including certificate, diploma, PG and Degree courses in Animation, VFX, Gaming, and UI/UX Design.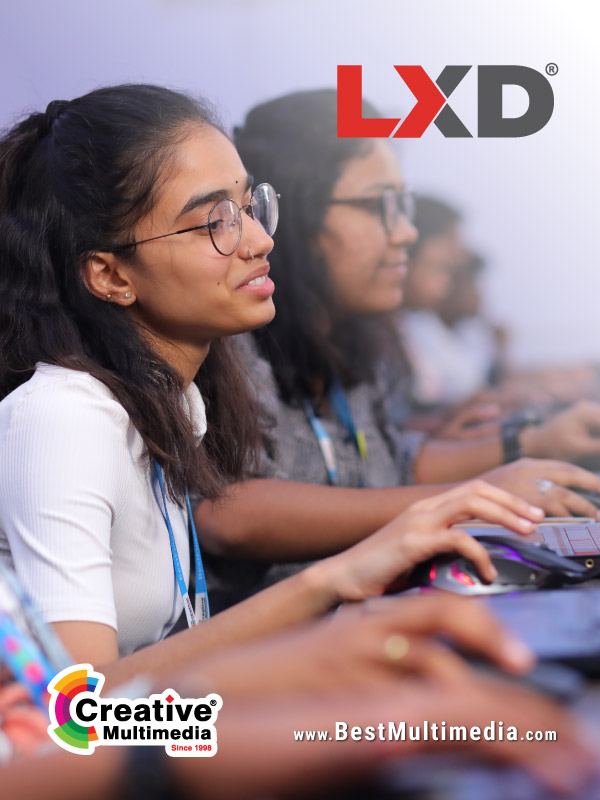 The group supports multimedia career aspirants by affording an enabling learning environment that includes updated, industry-aligned courses; full-spectrum, production-grade infrastructure; revolutionary learning paradigms such as LXD® (Learning Experience Design); and high-quality, round-the-year placement opportunities.
The group is famed for its strong student orientation through its watchword "Enhancing Employability" which is the driving force behind the flood of value additions that strengthen the core program. From Master sessions and Workshops by industry experts, to Drawing and Spoken English classes, Internships, Incubation programs to gain job skills, Studio visits, and more, Creative Multimedia passionately strives to facilitate every resource and all the care critical to producing inspired, life-long learner fully prepared not just for a job, but for a career.
Creative Multimedia is a benchmark of accomplishments, especially those it has garnered for being the first and best in the industry to pioneer many initiatives and achieve various successes and milestones. The group and its students have won over 200 coveted national and international awards including the "Best Digital Media Academy in India". These awards make the group truly special among all multimedia colleges in Hyderabad and across India.
---